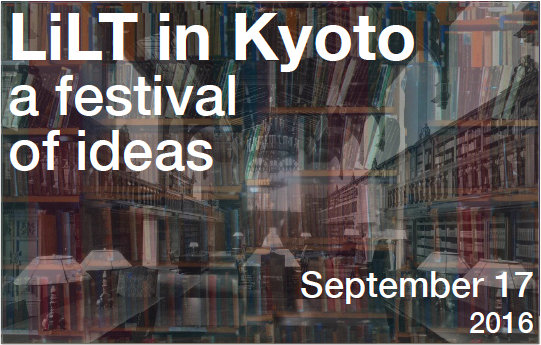 LiLT is proud to announce a special one day conference to be held in conjunction with the Kyoto Chapter of JALT.
Conference Title:
LiLT in Kyoto, a festival of ideas.
September 17, 2016
10:00-5:00PM
Featured Speaker: Dr. Paul Hullah, poet, literary critic, materials writer, Associate Professor of British Literature and Culture at Meiji Gakuin University
The conference will be held at Campus Plaza Kyoto, Near Kyoto Station.
The conference is free for JALT members and 500 yen for non-members.

Saturday, September 17, 2016 at 2:45AM
|

Webmaster
|

Post a Comment
|

Email Article
|